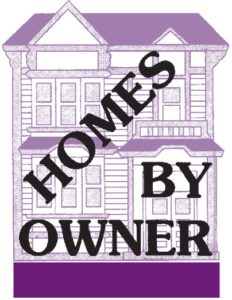 Northwest Realty Consultants gives sellers an opportunity to advertise their home 'by owner'. We love to help sellers with their advertising needs and can help answer questions and offer you many tools including yard signs and flyer boxes, just to name a few!
Need more help with selling your home? You can always contact our helpful and friendly agents anytime at 541-753-4567 or view some of the services they provide.
Advertise your home in the
Homes By Owner guide and receive...
---
Professionally-made Yard Signs And Flyer Box
A large "For Sale" yard sign (with the Homes By Owner logo on it), and a flyer box are available free of charge (with a refundable deposit). There are also "Open House", "By Appointment Only" signs and "Homes by Owner" directional arrows to guide people to your home - and don't forget the all important "SOLD" signs!
Placed On This Website
Your home is placed on our website within a few business days from purchasing your ad, affording you even more exposure time. You can display up to 20 photos of your property and around 1,000 characters of text (3-4 paragraphs) at no additional charge. It will also be on our front page and appear in home searches.
Placed On The "Homes By Owner" Board
…here at Northwest Realty Consultants in Corvallis where you can also display your flyers in our stand.
Flyers
As an additional service we can create and print flyers to help you sell your home! Ask us about this service when you come to place your ad and we can show you samples and help get you going.
Use Of Moving Van
Homes by Owner advertisers receive use of our moving van within the Benton, Linn and Polk counties for a small fee & the price of gas.
Call our Homes By Owner department
at 541-753-4567 or email hbo@visitnrc.com.