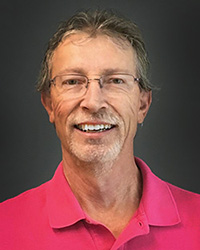 Principal Broker
Office: 541-753-4567
Cell: 541-954-4729
Originally from Fremont, Nebraska, Pat moved to Corvallis in 1974 to attend OSU. He & his late wife, Pam, were married in 1986 and lived on a mini-farm East of Corvallis where Pat still resides.
Pat started in real estate in 1995 with Northwest Realty Consultants. He enjoys the flexibility that NW Realty's menu of services offers to his clients, allowing them to pick the type of assistance in buying or selling that fits their individual needs and circumstances.
Pat loves all that the Willamette Valley and Oregon has to offer in the way of indoor & outdoor entertainment, from concerts, brewpubs, gardening, playing disc golf or just taking long walks with his dog.