Quality Services at Affordable Prices!
The Valley's #1 Office for Sales Per Agent Since 1984.
Overview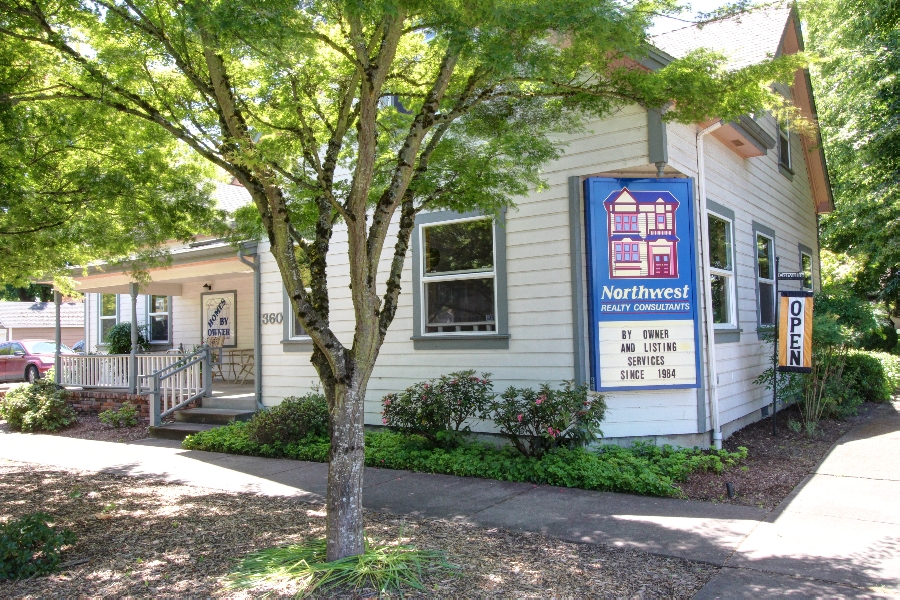 Northwest Realty Consultants  is located in Corvallis, Oregon and has a satellite office in North Albany, Oregon. Our many real estate options have often been characterized as a "one-stop-shop" for listed and home by owner services.  Established in 1984, Northwest Realty Consultants prides itself on serving clients in whatever capacity best suits their needs.
Our office has experienced agents who have been in the real estate industry in the Willamette Valley for over 35 years. Agents are from varying backgrounds and each brings their unique strengths to any transaction.  We can provide you with the experience you need to make a smart move.
Our Many Services
Northwest Realty Consultants  offers a variety of services for the home buyer and seller. As a home buyer we can help you shop for listed as well as by owner properties, and we will help you with as much or as little of the process as you need. Our office is unique for both buyers and sellers. We offer options such as, by owner services, listing services, full commission services, hourly plus commission services, or hourly listing services.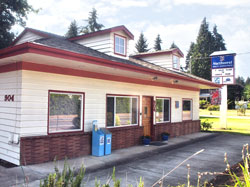 BY OWNER SERVICE FEES
Hourly – paid monthly at $140/hour – To help you through this whole process averages just under 9 1/2 hours, or $1,330. Your cost could be more, or less.
Flat Fee – paid at closing $2,295 with you creating your own marketing flyers and ads, $2,595 with us creating your flyers and ads, (advertising costs paid by owner).
LISTING SERVICE FEES
Full commission – traditional commission basis (paid only when the property sells)
Hourly plus commission – call for details
Hourly listing – all aspects of the sale of your home are handled on an hourly basis
1% solution – call for details
Experience
Northwest Realty Consultants Agents
Gary Rodgers – Owner/ Principal Broker– Gary, a licensed real estate agent since 1978 (the entire time here in the mid-Willamette Valley) received his broker's license in 1981. He started Northwest Realty Consultants in March of 1984.
Cheryl Narver – Principal Broker– Cheryl became an agent in 1992, working for Northwest Realty Consultants. She became an escrow agent in 1997 to spend more time with her children only to return to Northwest Realty Consultants and real estate in 2006. Cheryl became principal broker in 2008.
John Tacke –Principal Broker– John came to real estate and Northwest Realty Consultants after selling, and subsequently buying his first and second homes with the help of NRC in 1997.  His experience with our company and our services led him to choose a career in real estate. His industry knowledge and his attention to detail make him one of the busiest agents at Northwest Realty Consultants.
Pat Olmstead –Principal Broker –Pat started in real estate and with Northwest Realty Consultants in 1995. He enjoys the flexibility that Northwest Realty Consultants menu of services offers to his clients, allowing them to pick the type of assistance in buying or selling that fits their individual needs and circumstances.
Shane McShane –Agent–Shane earned his Bachelor's degree at Oregon State University and has lived in Corvallis since 1979. With over 24 years of sales, management, and consulting experience Shane welcomes the opportunity to assist you with any aspect of your real estate needs. Shane prides himself on thoughtful, conscientious, and above all, efficient attention to detail.
Connie Hackenbruck–Agent–Connie came to work with Northwest Realty Consultants because she embraces our philosophy of offering "as much or as little" help to buyers and sellers as they want. Connie has an advanced degree in advertising design and a thorough knowledge of construction, and a real passion for people.
Becky Berglund–Agent–Having been surrounded by the real estate business since she was a child, Becky decided that she would follow in her mother, Cheryl Narver's footsteps and join her as part of a "Mother-Daughter" real estate team. She loves helping people and believes strongly in what Northwest Realty Consultants does for its clients. Becky has an extensive background in property management and residential investment properties.